DR KEVIN J. CONNER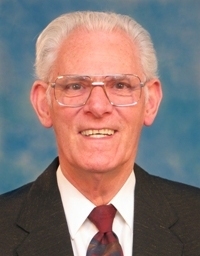 Kevin Conner is a Pentecostal theologian who was formerly the senior minister of Waverley Christian Fellowship (now CityLife Church) in Melbourne, Australia. Conner is the author of nearly 60 books and has taught nationally and internationally at many churches, conferences and bible colleges.
Born in Melbourne, Australia in 1927, Conner became a Christian at the age of 14, and served in the Salvation Army until the age of 21. From 21, he became a pastor for a number of years.
In 1972, he moved to Portland, Oregon, USA to serve with Dick Iverson at Bible Temple (now City Bible Church), where he taught for a number of years. In 1981, he returned to Australia and from 1986-1995 pastored Waverley Christian Fellowship.
Conner was dean of Portland Bible College in the 1970s. His books appear in prestigious bible college libraries across the world (including Harvard Divinity School and Princeton Theological Seminary) and are used as textbooks at a number of colleges.