Bill Gates Outlines Plan At TED2010 To Reduce World Population Through Vaccines, GM Crops
---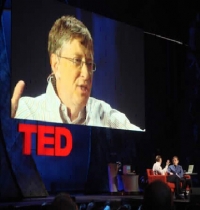 Microsoft founder and one of the world's wealthiest men, Bill Gates, projects an image of a benign philanthropist using his billions via his (tax exempt) Bill & Melinda Gates Foundation, to tackle diseases, solve food shortages in Africa and alleviate poverty.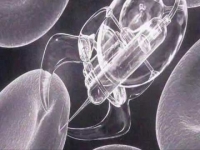 In a recent conference in California, Gates reveals a less public agenda of his philanthropy — population reduction, otherwise known as eugenics. Gates made his remarks to the invitation-only Long Beach, California TED2010 Conference, in a speech titled, "Innovating to Zero!" Along with the scientifically absurd proposition of reducing manmade CO2 emissions worldwide to zero by 2050, approximately four and a half minutes into the talk, Gates declares ...
"First we got population. The world today has




6.8 billion people. That's headed up to about 9 billion.




Now if we do a really great job on new vaccines,




health care, reproductive health services,




we lower that by perhaps 10 or 15 percent."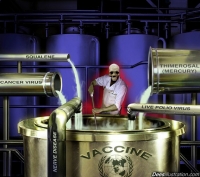 In plain English, one of the most powerful men in the world states clearly that he expects vaccines to be used to reduce population growth. When Bill Gates speaks about vaccines, he speaks with authority.
In January 2010 at the elite Davos World Economic Forum, Gates announced his foundation would give $10 billion (circa €7.5 billion) over the next decade to develop and deliver new vaccines to children in the developing world.  The video clip below exposes his agenda and intent.
---