Pentagon Rushes to Block Release of Classified Files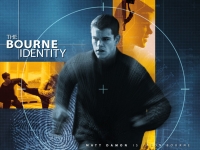 The ingredients of a spy thriller: a U.S. military analyst turned whistleblower; 260,000 classified government documents; and rumours that the world's most powerful country is hunting a former hacker whom it believes is about to publish them.
---
Pentagon and State Department officials are desperately trying to discover whether Bradley Manning, a US army intelligence officer currently under arrest in Kuwait, has leaked highly sensitive embassy cables to www.wikileaks.org, an online community of some 800 volunteer cyber experts, activists, journalists and lawyers which has become a thorn in the side of governments and corrupt corporations across the globe.
Reports in the US say officials are seeking to apprehend Julian Assange, the website's founder who has pioneered the release of the kind of information the mainstream media are either unwilling or unable to publish.
Manning, 22, an intelligence analyst from Potomac, Maryland, who had been serving in Iraq, was revealed earlier this week as the source behind a highly damning leak earlier in the year that showed harrowing cockpit footage of an American Apache helicopter gunning down unarmed civilians in Baghdad three years ago.

But the Apache video may have proven to be one leak too far. Adrian Lamo, a former US hacker turned journalist who had been conversing with Manning online and later gave up his name to the authorities, said he also claimed to have handed 260,000 classified US embassy messages to Wikileaks.
According to Mr Lamo, Manning said the documents showed "almost-criminal political back dealings" made by US embassies in the Middle East which, if true, would cause enormous embarrassment to key allies in a notoriously volatile area of the world. Mr Lamo claims Manning said that "Hillary Clinton and several thousand diplomats around the world are going to have a heart attack when they wake up one morning, and find an entire repository of classified foreign policy is available, in searchable format, to the public".
If those responsible for the site wanted any confirmation that the US military have them in their sights, they only need to look at ...  
---