Scientists Warn Gulf Of Mexico Sea Floor Fractured "Beyond Repair"
By: Sorcha Faal, 10th June 2010
and as reported to her Western Subscribers
---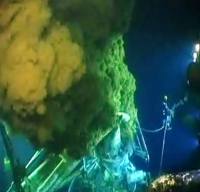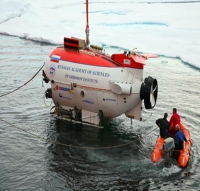 BP's calling on Sagalevich after this catastrophe began is due to his being the holder of the World's record for the deepest freshwater dive and his expertise with Russia's two Deep Submergence Vehicles MIR 1 and MIR 2 (photo adjacent) which are able to take their crews to the depth of 6,000 meters (19,685 ft).
According to Sagalevich's report, the oil leaking into the Gulf of Mexico is not just coming from the 22 inch well bore site being shown on American television, but from at least 18 other sites on the "fractured seafloor"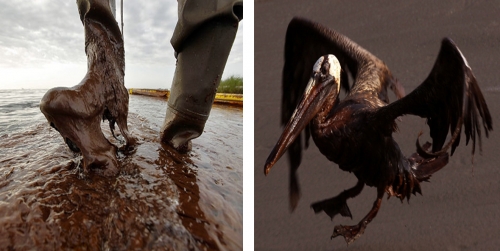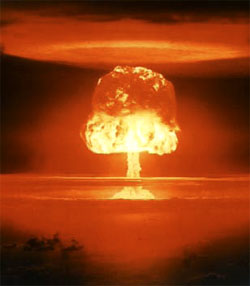 Russia is now urging the United States to consider doing the same. Komsomoloskaya Pravda, the best-selling Russian daily newspaper, asserts that although based on Soviet experience there's a one-in-five chance a nuke might not seal the well, it's "a gamble the Americans could certainly risk."
Reportedly, the U.S.S.R. developed special nuclear devices explicitly for closing blown-out gas wells, theorizing that the blast from a nuclear detonation would plug any hole within 25 to 50 meters, depending on the device's power. Much as I had idly imagined, massive explosions can be employed to collapse a runaway well on itself, thus plugging, or at least substantially stanching, the flow of oil.
"Seafloor nuclear detonation is starting to sound surprisingly feasible and appropriate," University of Texas at Austin mechanical engineer Michael E. Webber is quoted observing, while Columbia University visiting scholar on nuclear policy and former naval officer Christopher Brownfield wrote in the Daily Beast: "We should have demolished this well with explosives over a month ago. And yet we watch in excruciating suspense while BP fumbles through plan after plan to recover its oil and cover its asset."
As to the reason for Obama's government refusing to consider nuking this oil well, Sagalevich states in this report that the American's "main concern" is not the environmental catastrophe this disaster is causing, but rather what the impact of using a nuclear weapon to stop this leak would have on the continued production of oil from the Gulf of Mexico, and which in an energy starved World remains the Planet's only oil producing region able to increase its production.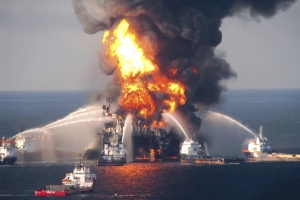 On top of the environmental catastrophe currently unfolding in the Gulf of Mexico the situation may about to get even worse as new reports from the US are confirming the grim predictions of Russian scientists regarding the oil dispersement poisons being used by BP which are being swept up into the clouds and falling as toxic rain destroying every living plant it touches, and as we had detailed in our May 23rd report titled "Toxic Oil Spill Rains Warned Could Destroy North America"
To what the final outcome of this catastrophe will be it is not in our knowing other than to state the obvious that the choice facing the American's today is to either stop this disaster now, by any means, or pay dearly for it later. After all, is cheap petrol really worth the cost of destroying our own Earth? BP surely thinks so, let's keep hoping Obama doesn't.
---
© June 10, 2010 EU and US all rights reserved