" ... As often as you are online"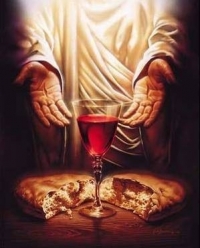 A retired British Methodist minister is gathering Twitter followers after announcing he will use the social networking site to conduct Holy Communion.

Rev Tim Ross will tweet out the lines of the Eucharist next month to his hundreds of followers, who can tweet back "Amen" while taking bread and wine in front of their PCs.
He hoped it would unite the faithful across the world: "Where could it lead, who knows? Maybe one day to a baptism by Facebook," he said.