Ukrainians say "NO" to Vaccines while Australian authorities seek to silence the anti vaccination lobby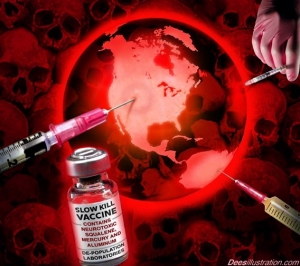 In recent news regarding the Resistance to the NWO and UN agenda to destroy human life on earth 'as we know it' through its sinister eugenics and global genocide programmes … we feature one article highlighting the plight of the brave peoples of the Ukraine as they fight this present evil.
We also feature, in contrast, an article that brings to the fore the doom of the clueless Australian as government authorities there move to bind and gag the voice of resistance that cries out as a voice in the wilderness – The Australian Vaccination Network, and seek to extend the use-by date on millions of dollars of unused vaccines to save face, and appease the UN eugenics puppetmasters who control the communist-socialist Australian political scene.
---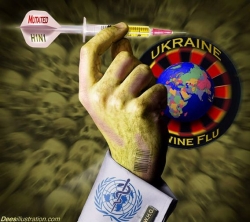 Article 1: The Ukraine
The first article, by Tony Cartalucci, of Landdestroyer Blog website, provides the following statement, quoting from an Associated Press report, "Vaccine scare in Ukraine threatens health:"
"Hundreds of thousands of fearful Ukrainians have refused vaccines for diseases such as diphtheria, mumps, polio, hepatitis B, tuberculosis, whooping cough and others this year, according to official estimates.

Authorities have canceled a U.N.-backed measles and rubella vaccination campaign funded by U.S. philanthropist Ted Turner, and will have to collect and incinerate nearly 9 million unused doses in coming months."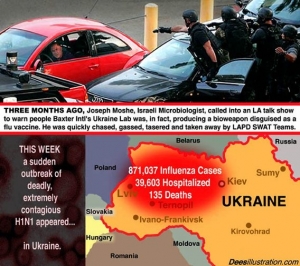 Associated Press then tries to hint that Ukrainian media was irresponsibly misleading people:
"Ukrainian media outlets are numerous and uncensored but do not widely follow Western standards of fairness and accuracy. Some print and online reports alleged after the boy's death that the Indian-made measles and rubella vaccine would sterilize men as part of a plot by Ted Turner, whose Washington based United Nations Foundation charity paid for the vaccines."
Article 2: Australia - "The Australian Vaccination Network (AVN)
This second article, by John Stewart of Australian Broadcasting Corporation (ABC), provides the following statement,
Australia's most prominent anti-vaccination group has been stripped of its charitable status. The Australian Vaccination Network will no longer be able to make public appeals for money after NSW authorities moved to restrict the organisation's fundraising ability. Leading vaccination experts have welcomed the move and say the group's dangerous, but the vaccination network's leader has vowed to fight on.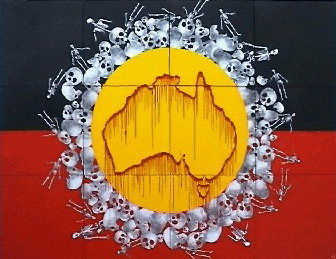 John Stewart reports ...
JOHN STEWART, REPORTER: The Australian Vaccination Network is run by Meryl Dorey on the North Coast of NSW. The AVN provides anti-vaccination information through its website, magazines and seminars.  In July, the Health Care Complaints Commission accused the AVN of providing inaccurate and misleading information about vaccinations to parents, but the criticism was dismissed by the group.
MERYL DOREY, AUSTRALIAN VACCINATION NETWORK: This was not an independent investigation. This was an investigation by an organisation that set out to support government policy, which is pro-vaccination.
JOHN STEWART: The Health Care Complaints Commission ordered the AVN to publish a statement on its website, saying that the group is against vaccinations and its information should not be read as medical advice. But the group refused to publish the warning  ... (continued)

---
The full article "AVN stripped of charitable status" by ABC Reporter John Stewart can be read by clicking here
---
Comments and feedback on this and other breaking news or indepth research based articles featuring in OMEGATIMES would be most appreciated