Welcome to the New World Order
by Logan Anderson ~ Editor Omegatimes
---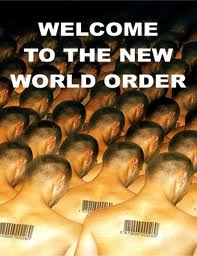 For many years the notion of a New World Order was rubbished as the fantasy delusions of conspiracy theorists and antiestablishmentarian radicals. When George Bush senior began using the term as part of his vision for a global utopia - people began to take on-board the concept. Now there is a sense of inevitability about the future - with daily newspapers openly discussing the New World Order as imminent and unstoppable.
... Newspapers such as "The Australian" which published today the following article:
Welcome to the New World Order
AS the world economy emerges from the financial crisis, a startling new phase of globalisation is being revealed.
For a generation, freeing up trade and capital flows around the world has been driven by the rich nations, led by the US. Having been hit hardest by the crisis, however, these developed nations are now struggling to reconstruct their economic growth models.
They are burdened by unprecedented peacetime debts, being forced to wind back unaffordable social entitlement systems and are underprepared for the costs of their ageing populations.
The US is printing money to generate a lower dollar and to revive job growth; Europe is gripped by a sovereign debt crisis and battling to save the euro; Britain has been forced into its most savage austerity since World War II; and Japan yesterday suffered a sovereign credit downgrade.
As the rich world struggles, globalisation now is being powered by the big emerging market economies, led by China and India and extending to Indonesia, Brazil and others. Emerging market globalisation is even bypassing the rich world.
This is the irresistible theme among the couple of thousand political, financial and business elites who gather at this time of the year for the World Economic Forum in the Swiss ski resort of Davos. Indonesian president Susilo Bambang Yudhoyono told these high priests of globalisation that Asia was undergoing a "rapid and strong economic, social, cultural and strategic resurgence, the size of which is certain to redefine global affairs". He called it "the big shift" that would shape what he called "21st century globalism".
---
To read the full article in "The Australian" ...
click here