A CULTURE OF COERCION
Brian Hay, 4 Aug 2013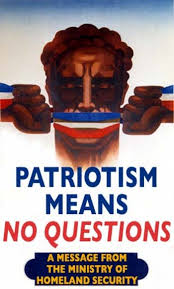 In today's world we are constantly bombarded with news and details of international activity that suggest to us, that all is well and that those who govern things, have everything under control. We are daily given our dose of propaganda to keep us, not only in line and contented but aloof and ignorant of the actual facts, facts which are totally different from the reported facts. For folks like myself that have begun to realize that what we are dished up as truth by the corrupted media and politicians, whose hands now are firmly stuck in the cookie jar of self indulgence is anything but truth. Added to that, their idea of truth is in reality far from what happened but coercion to what they would have us believe. The tragedy of all this is, the mass of the populace is so immune to truth and desensitized to reality, that you can not even get a sensible response from ones now, rational or reactionary. Their basic argument is just as always, its conspiracy theory!
Well a very interesting analysis of conspiracy theories, is that nine out of every ten so called conspiracy theories, ultimately become conspiracy facts, and the theories that remain invalidated, undergo constant media and political mockery, which simply covers and protect the very ones responsible for the so called conspiracy. They twist the story then subvert the evidence and manipulate the press into making the innocent look guilty and the guilty look innocent. While the heat and controversial nature of the issue demands a high exposure with much attention, and considering everyman has his own opinion allowing radical speculation they use this contention to their advantage and milk its potential to the extreme.
It is only after the focus and debate has diminished somewhat on these contentious issues, that the real truth begins to emerge, but when it does it usually loses the media attention and therefore is never communicated to the public further, in any way. As such the common man continues to believe the lie that has been projected and perpetrated and therefore subsequently, he ceases to believe or have an opportunity to actually hear what ultimately becomes proven facts. Thus it is, from that moment is entitled a conspiracy theory rather than a conspiracy fact.
It is very interesting that in the last several months most of the contemporary conspiracy theories highlighted in the news, are no longer theory either but actual conspiracy fact, but you will never know that because the truth is no longer important to a desensitized mindless public. Look at the truth coming out about the Homeland security on the assault rifles sold to the Mexican drug cartels. Also look at what is now surfacing about Obama and Hillary Clinton regarding the murder of the US ambassador in the middle east. Today's fat and contented citizens are more concerned about their favourite sporting team or the latest movie or Television soap opera than the destruction of their God given liberties and morality. Well has the Bible scripture spoken in ancient proverbs and warned us that Gods people are destroyed because of simple complacent lack of knowledge.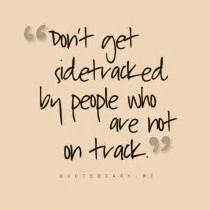 We can blame the government or we can berate the politicians, we can even blame our education system or the very folk who administer it, but however you look at it we each could have done something to correct it along the way if we had simply made ourselves aware of the issues and got involved with the planning and implementation of the policies and guidance of them ourselves.
It is a tragic lesson repeated over and over through history that is being worked out before us once again that inevitably will deliver us to our predetermined judgement, and what do we do absolutely nothing, we not only condone it but mostly empathise along with it, justifying every action the authorities impose on us believing they are doing it for our benefit. Talk about sheep being lead to the slaughter and what surprises me is the fact that when the subject is approached at any corporate gathering all the fat cats raise their consenting voices along with the reasons why we must accept these decisions and impositions implemented for the greater good of all concerned. If you have ever mixed in circles like this and then had the courage to challenge the majority point of view, you will understand it is like wolves to the frenzy as they attack in their numbers.
You can respond in one or another way, there are only two options, either stand up and challenge the prevailing viewpoint and sacrifice yourself and your credibility to the waiting vultures who will take you apart for speaking out or alternatively remain silent and say nothing, and that way you are no threat and will raise no opposition. But the real issue is will your silence achieve any good or will it in turn initiate something more disastrous, not only affecting your circumstances and time but the future of another generation and their respective future opportunities as well. The fact is that is what history teaches us if it teaches anything the outcome will be assured as certain as night follows day permitting a darkness to settle over the freedoms and liberties of all men as that is where we are prophetically headed a reign of terror ruled over by a demonic entity referred to as antichrist in the scriptures. It is unfolding before our very eyes.
Therefore one thing we can be sure of is our silence is not an answer it is nothing short of a copout, a sell out if you like, but a definite and deliberate cowardly action by a spineless people whose souls are already given over to a future, devoid of all decency and justice. Sadly what sort of future is that, none at all.